TEXAS FUSION FASTPITCH
ATTITUDE + HUSTLE + DESIRE
THE premier select fastpitch organization in North Texas.
The Fusion organization provides superior instruction, competition, and college exposure to athletes who desire to play softball at the highest level. The goal is to develop College-level caliber players capable of competing nationally, both on the field and in the classroom. Our teams are always seeking players with a great attitude, hustle and desire.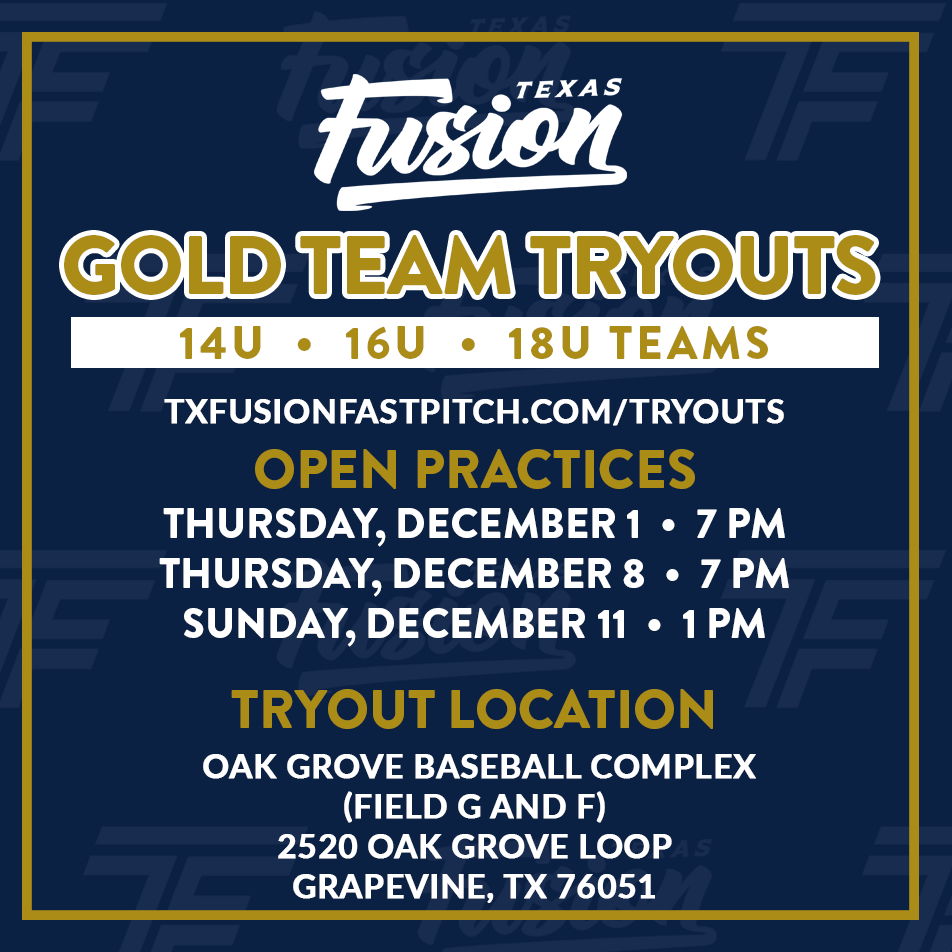 The landscape of Fastpitch Softball is ever changing and we have to keep pace. Our goal is to provide the best path for girls to gain the skills and experience necessary to play College Softball.
At the 16u and 18u age groups of Texas Fusion, we offer multiple levels of play. Beginning this Spring, each of the aforementioned age groups will have College Prep Gold teams. The College Prep Teams will travel considerably more and play in National level events geared toward exposing the girls to Division 1 college programs. In addition to the College Prep Path teams, Texas Fusion will also offer opportunities to play on teams that play locally meaning tournaments held in Texas and all surrounding states such as Oklahoma, Louisiana, New Mexico, Arkansas, etc. All Texas Fusion teams will be chosen from the best available talent and those girls that want to develop into the best players they can become. Every Texas Fusion player that wants an opportunity to play at the gold level will have the opportunity to tryout for the chosen team. Texas Fusion will hold two gold level tryouts per year, spring and fall as well as whole organizational tryouts for all teams.
Regardless of age group, each Texas Fusion team's goal is to qualify and attend either ASA or Premier Nationals. These tournaments are considered to be the most prestigious events in Fastpitch Softball. Every girl in the Texas Fusion organization in the 14u, 16u and 18u is welcome to tryout for the College Prep Path team. Please let your current coach know and he or she can arrange the tryout with the corresponding coach.